The countdown has come to an end.
For two months I have been dropping small hints that an announcement was coming. Most of you probably use mobile most of the time so you aren't likely to have noticed all of the slow changes in my signature, avatar, and title. Although I have quietly been hyping this for months, in truth, it is something I have been working on for a long time.
My friends, I present to you...
The Official KBC Pay Per View Championship Contest!
And for the
low low price of $25
, you can get in on this year long competition and be crowned the first ever
KBC PPV Champ!
I know, I know. Lots of hype to do some low level gambling? It's called marketing and I got your fucking attention didn't I? Hear me out.
5 Promotions
14 Events
Only

1 WINNER!
We use the traditional betting rules for each Pay Per View. Example:
Quote:16 - Roman Reigns
15 - Finn Balor
14 - Seth Rollins
13 - Becky Lynch
12 - Kofi Kingston
11 - Braun Strowman ARMBAR
10 - Sasha/Bayley
9 - Triple H
8 - Mandy Rose women's ARMBAR
7 - Buddy Murphy
6 - Kurt Angle
5 - Miz
4 - Ricochet/Aleister Black
3 - Randy Orton
2 - Rey Mysterio
1 - The Revival
Each participant will have a running score that carries over to each event. The person with the highest score at the end of the season wins!
When does this all start?
I'm glad you asked! It all begins next month!
The Schedule:
Quote:1) MAY - AEW: Double or Nothing
2) JUNE - NJPW: Dominion
3) AUGUST - NXT: TakeOver Toronto
4) AUGUST - WWE Summer Slam
5) AUGUST - AEW: All In 2
6) NOVEMBER - NXT: TakeOver Chicago
7) NOVEMBER - WWE: Survivor Series
8) DECEMBER - ROH: Final Battle
9) JANUARY - NJPW: Wrestle Kingdom 14
10) JANUARY - NXT: TakeOver Houston
11) JANUARY - WWE: Royal Rumble
12) APRIL - ROH SuperCard of Honor
13) APRIL - NXT: TakeOver Tampa
14) APRIL - WWE: WrestleMania 36
These events are firm. Changes will probably be made from season to season.
All bets will be due before the start of the show.
Late entries will be allowed only one time per participant, per season. 
When adding a late entry, player may not use knowledge of the show to their benefit (like when a match is added).
The more people that play, the more you can win! The $25 entry fee is due by 12/31/2019. Unpaid participants will be disqualified. 
PM me for my PayPal information and may the best man win!
BUT WAIT!
THERE'S

MORE!
What, you thought it was just a pot of cash and bragging rights? Wrong! The winner of the 1st Annual KBC PPV Championship Contest will receive...
...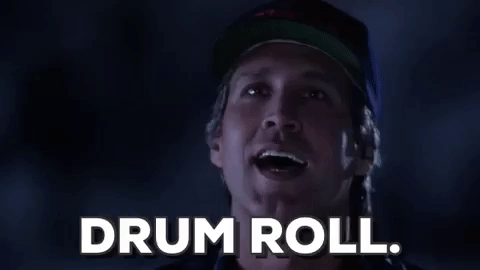 ...
...
THE KEYBOARD COWBOYS PAY PER VIEW CHAMPIONSHIP BELT!!!
That's right! 
It isn't just a fancy little graphic. 
Oh no.
It is happening for real:
The physical belt will probably not be ready until later this summer but it is currently in the works. This has been a project of mine for some time. I have spent well over a year (closer to 2) collecting photos of various designs. 
(Literally saved thousands of belt pictures and went through narrowing them down not once but twice)
I had actually come close to finalizing a design last summer but the location of the folder with the sample pictures went missing as did some of my child-like drawings.
Nevertheless, I was determined to make this thing happen. I started over with what photos I had and began collecting samples of other belts as well. Finally, I collected my ideas, drew them out, and sought the help of a belt artist. I reached out to him months ago. There is no such thing as the perfect belt so I tried to take inspiration from my favorites. Days went by and still no word. I found that we were on a forum together and contacted him there which had him replying to me almost immediately. He wanted to charge twice as much as what his website stated before he even heard what I wanted. I sucked it up and agreed. When I sent him my detailed examples, he commented on them saying he had reservations about using copyrighted logos. I proposed that we work around that by leaving those spots blank.
Nothing.
This artist completely ghosted me after that last email. I waited around two weeks before seeking out another artist. The gentleman that I did end up working with was great. We collaborated on some of the ideas and concepts that I had. He tried many, many variations of the belt:
Finally, after about a few weeks and many revisions, we ended up landing on a design that I was ultimately happy with. 
If you'll notice, the final design uses elements of the winged eagle, classic IC/classic WCW US, WCW Big Gold, and even the IWGP V4 belt. I wanted the side plates to represent a variety of companies with the idea being we would be treating ourselves to a variety of wrestling and not just the same BS month after month, year after year. The gems at the top of the belt represent our past (red/SFU), our present (SFBlue), and the white (fake diamond) was kind of a unity/future/high artsy concept. In addition to the gems at the top of the belt, there will be studded "diamond" pieces between the main plate and the side plates as well as between the other side plates.  
The order of the plates has very little meaning. WWE and NJPW are on the inside because they are the two oldest companies of the four and when the strap is folded, they will be the most visible as they should be. As for the symbols up top: ROH is a ring, WWE is the NXT logo, NJPW features grapplers engaged in a technical move, and AEW (being the unknown) features a masked wrestler. When it comes time for the leather work to be done, I will request that the screws be accessible for the side plates in the event that a company fold and we want to replace one of the plates (I'm looking at you AEW and ROH!).
As for the logo plate, again, I wanted to do something that represented the history of us on here. Featured in the middle is the AGAG face/pacman smiley. To the left of him is the old RealJuggalos.com logo as well as the SFU skull logo. I do not imagine this plate will come out as nice as it looks in the artwork, but I can still hold out hope! The belt tip also holds some small details that may not translate well for the beltmaker. On it is a traditional keyboard. The only letters that can be read are "K" "B" and "C".
The beltmaker is someone I have done business with a few times before all the way over in Pakistan. Communicating with him is difficult at times but he seems genuinely nice and works to continuously improve his skills. Although, it is a pain in the ass to pay him. A few days ago I spent over 30 minutes in line at a WalMart to send his ass a Money Gram! He does decent work. The same made within the US would probably cost closer to $1,500+ and you would not be allowed to use the artwork or logos of others. 
Another delay in the process was the designs of two other belts. There is an identical contest going on over at
SFU
(with some different PPVs) and I am holding a "Big 4" contest with my old
backyard wrestling friends.
. Even with those on my plate, I still spent far more time and effort (and money) to make this belt something that we can battle over for years to come! 
The plates will be thick zinc deeply etched: 
and then coated in "24k gold." 
The strap will be done using a leather worker here within the U.S. He can't start working on the belt until he receives the plates but he has already agreed to do the job. This is another reason why it won't be ready until closer to the summer time.
Good luck and may the best man win!
Fine ass print:
This is a contest I intend to keep going year after year which means the champion will be defending their belt each year. The holder of the belt will be responsible for safely shipping it with signature confirmation to the new champion. Each winner will be held to the "Flair Rule" where they will receive half of their winnings in April and the other half when the belt is safely in the possession of the new champion. Although this is a cheap Pakistan knockoff belt, please use it for display purposes and to wear it around town (clothed) only. Please do not smoke around the belt. The belt may or may not but probably is shit quality due to the beltmaker not understanding English despite my very detailed drawings and written requests. That will not take away from the prestige of the championship. Before relinquishing the belt to the new champion, you are permitted to sign your name or screen name on the back of the strap with a gold or silver sharpie. No "new" members will be allowed to play this season. Rules may be updated from time to time as needed.