► Official NXT Thread
I wouldn't be surprised if they give Hideo the cruiserweight title though.
So the Gargano vs. Pete Dunne match on this week's NXT is just as awesome as we expected it would be
Did Dunne murder his face?
Win the Day!
Indubitably.
Rumor has it that War Machine is headed to NXT. I would love to see them on Raw/SD. For anyone who has never seen them, imagine a more talented version of AoP who look more like the guys from Heavy Machinery.
2018
Maybe mix in Sanity and the Ascension too.
2018
War Machine are fucking awesome, they have all the workings of a team WWF would jizz themselves over. Though I would describe them as Powers of Pain 2k18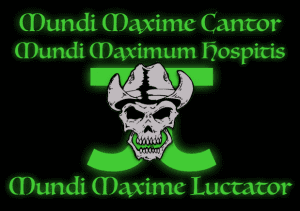 And it begins.

NXT is now adding a 5th TakeOver with the addition of one before MITB 2018.
2018
Ugh. What is it about this company and overkill?

Anyway, just watched this week's episode. Good shit. Pretty good tag title match and a fucking awesome Bate/Dunne match that would have been 10x better in front of any crowd other than Full Sail
More like Dull Fail!

Maybe it won't be so bad considering WWE is doing less PPVs this year.
2018
Sounds like James Storm is headed back to NXT

In a recent interview with cerritolive.com, James Strom commented on going back to NXT:

"People always say, 'main roster or bust type of guy,' but if you look at NXT, it's one of the hottest things going right now no matter what people say. And it's one of those things where anybody would be proud to be signed to NXT and have a good run there. I mean, it's plain and simple. They are doing as much as the people on the main roster is on the road and stuff like that right now. So, I mean, I'd definitely go and work with those guys and help them out as best I can."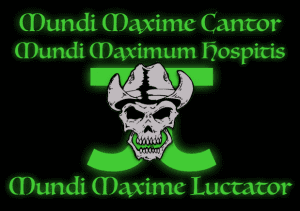 Meh. James Storm is one of those people like Adam Cole, that everyone has always talked about as being something special but has never impressed me.
Yeah, when I think James Storm, I think Sasha Banks.
2018
Got myself all caught up on NXT earlier than normal

Holy fuck at the end of 2017 in NXT, jesus christ. It felt like every single week there was another memorable bad ass match.

Kassius Ohno vs Johnny Gargano was just fucking nuts, so was the 4 way for #1 contendership, as well as Pete Dunn vs Tyler Bate part 3

Oh yea and Johnny vs Pete Dunn from Takeover (Sort've) too. Good God.
NXT is still by far the best weekly show in WWE. I just wish they weren't in front of the same shitty Full Sail crowd most weeks.
Users browsing this thread: 1 Guest(s)