---
Official NJPW/ROH/CMLL Thread - Peezy - 02-11-2017



Figured I'd just make an ongoing NJPW thread since I've started watching it regularly now and I know a couple of you may also be following along.

I just finished watching last week's New Beginning in Sapporo show, with Okada vs. Suzuki main event. Suzuki is one bad ass motherfucking old man. Gonna start watching New Beginning in Osaka next.



For anyone else curious about how to follow along, this is where I got my info from. Basically lists what all the must-watch shows are for newer NJPW fans.

https://www.reddit.com/r/SquaredCircle/comments/5mbt6o/so_you_just_started_njpw_and_now_that_wk11_and/

And I don't have my NJPW World subscription anymore, I'm downloading torrents. If you have an account on Broadcastthe.net, just search for "NJPW on Samurai TV" and it's all there.


---
RE: Official NJPW Thread - Peezy - 02-11-2017

Shit quality, but here for those interested:




---
RE: Official NJPW Thread - Chris - 02-11-2017

Gathering of the KBCalos July 1st & 2nd.
G1 Climax Tournament.
Long Beach, CA.
Be there!

NJPW has a few bright spots right now but with BC kind of winding down, people be shuffled around, and Archer getting injured...I feel like they are just spinning their wheels until Omega returns or until the G1. Kind of like the time between Summer Slam and Survivor Series or Survivor Series and Royal Rumble.


---
RE: Official NJPW Thread - Peezy - 02-11-2017

I wish I could make the trip to L.A. for the G1 show but there's just no realistic way given current money situations.


---
RE: Official NJPW Thread - Chris - 02-11-2017

You're uninvited then! J/k. But if anything changes, let me know!

Fun bit of news:
Ring of Honor returns to Japan later this month to team with New Japan on the 26th and 27th from Korakuen to air Honor Rising live on New Japan World. A number of talent have already been confirmed for the shows.

* Adam Cole
* War Machine
* The Briscoe Brothers
* Silas Young
* Dayton Castle
* The Young Bucks
* Punisher Martinez
* Delirious
* Will Ospreay
* Juice Robinson
* Hangman Page
* Kenny Omega
* Guerillas of Destiny
* Bad Luck Fale
* The American Nightmare Cody


---
RE: Official NJPW Thread - Peezy - 02-11-2017

Curious to see how the Dalton Castle gimmick gets over in Japan


---
RE: Official NJPW Thread - Chris - 02-11-2017

They'll probably just have him work with Yano. Although Caslte could work with anyone from the NJPW roster, I cant think of who would be the best opponent for him to showcase his talents (I doubt they will have him face Okada, Niato, or Tanahashi). I wonder how Dalton would do with Danshoku Dino from DDT?



---
RE: Official NJPW Thread - Peezy - 02-11-2017

Watching New Beginning in Osaka now. Will Ospreay vs. Shibata was fucking awesome. Shibata is like Japanese Cesaro. I love it.


---
RE: Official NJPW Thread - Peezy - 02-11-2017

Takahashi and Dragon Lee are gonna fucking kill each other. Jesus...


---
RE: Official NJPW Thread - Chris - 02-11-2017

Just started watching. This announcing is atrocious (American). I understand Don is sick, but Jesus, just have KK call it on his own! It is fun seeing Taka!


---
RE: Official NJPW Thread - Peezy - 02-12-2017

I usually prefer the Japanese commentary. I don't understand a word, but holy shit they make it sound exciting.


---
RE: Official NJPW Thread - Chris - 02-12-2017

I go back and forth. Sometimes I like hearing actual analytical pieces or facts that I didn't know (especially in slower matches where there isn't as much for the announcers to be excited about). Other times their (the Japanese) announcers are the shit for making you feel like this is the most important thing happening in the world...such a sense of urgency and excitement. When is the last time a WWE announcer yelled as opposed to "raised his voice"?

FWIW, here is the Engrish speaking commentary schedule for the month:

---
RE: Official NJPW Thread - Chris - 02-13-2017

I'm sure you saw this Peezy but in case you did not: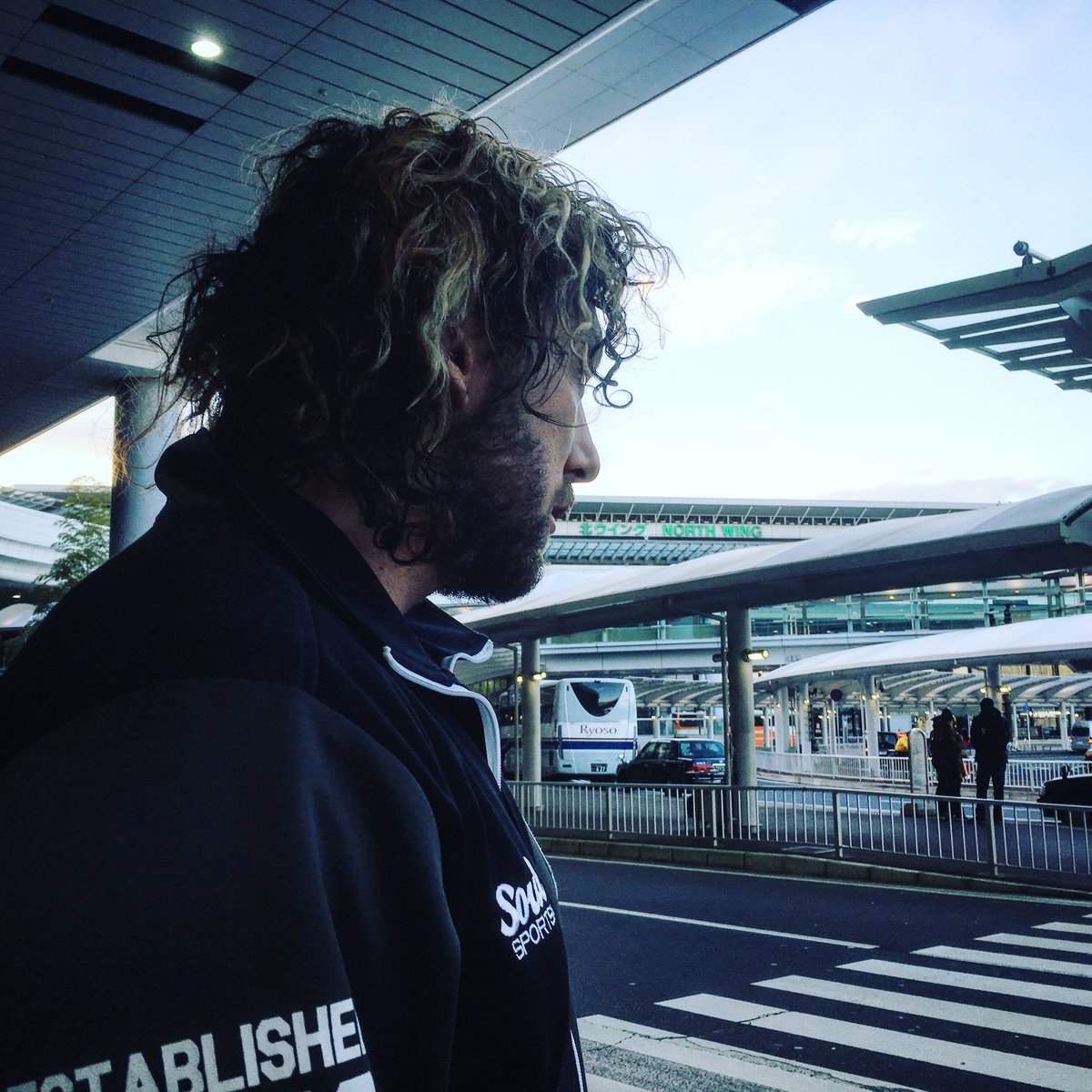 That is outside of Narita Airport.


---
RE: Official NJPW Thread - Peezy - 02-13-2017

Just saw it on Reddit. Welcome back Cleaner!


---
RE: Official NJPW Thread - Opitiplex - 02-13-2017

Who?


---
RE: Official NJPW Thread - Ceallach - 02-13-2017

Oh man, narita. had so many flights in and out of that airport. Fuck I miss japan.


---
RE: Official NJPW Thread - Peezy - 02-13-2017


(02-13-2017, 12:43 PM)

Opitiplex Wrote: Who?


Kenny Omega. Nickname is The Cleaner.


---
RE: Official NJPW Thread - Chris - 02-13-2017


(02-13-2017, 12:43 PM)

Opitiplex Wrote: Who?

Maybe if you read/listened to the dirt sheets you would know who one of the greatest wrestlers of all time was!


---
RE: Official NJPW Thread - Peezy - 02-16-2017

Finally got around to watching the last match, Naito/Elgin. Possibly the best match I've seen since Omega/Okada or maybe Cena/AJ at Rumble. At least the 2nd or 3rd best match this year so far.


---
RE: Official NJPW Thread - Chris - 02-18-2017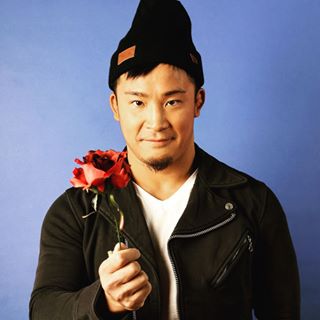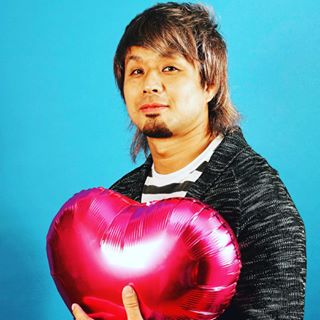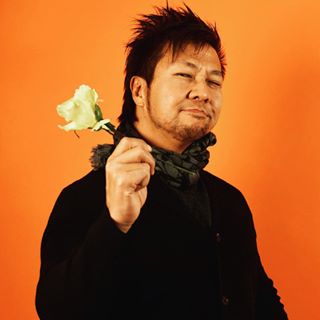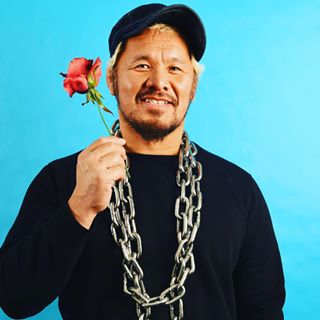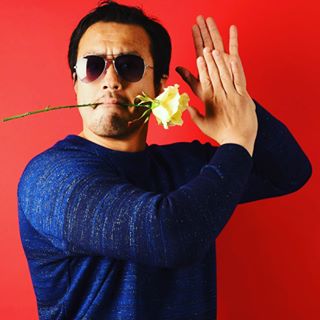 ---
RE: Official NJPW Thread - TrailerTrash - 02-19-2017

NJPW is awesome? I've just watched clips and shit, never sat through a whole show.


---
RE: Official NJPW Thread - Peezy - 02-19-2017

Yeah, NJPW is incredible. Takes some time to learn everybody and get how things are different and what the storylines and gimmicks and stuff are, but once you do, it's pretty great.


---
RE: Official NJPW Thread - TrailerTrash - 02-20-2017

They have english speaking announcers right? JR does some shows? I heard that Omega/Okada match was like 6 stars? Or whatever Meltzer rated it.


---
RE: Official NJPW Thread - Peezy - 02-20-2017

NJPW airs in America on AXS but it's always, like, 8 months behind. But yeah, J.R. does announcing for that. He's getting senile though and I really don't think he's that good.

For many of the major events that air on NJPWWorld, they have Kevin Kelly and Don Callis doing announcing. They're way better. Honestly though, I sometimes prefer the Japanese announcing. I can't understand a word, but holy shit they get hype and make the matches exciting.

Yeah, Meltzer gave Okada/Omega 6 stars. Absolutely deserved. Arguably the greatest wrestling match of all time.


---
RE: Official NJPW Thread - TrailerTrash - 02-21-2017

Yea, I gotta sit and watch it! That Ricochet vs Will Ospreay match was crazy. but I can see why some people didn't like it.


---
RE: Official NJPW Thread - Chris - 02-27-2017

My notes from Honor Rising Night 1 (mostly spoiler-free if you do want to watch it):

Juice Robinson, David Finlay & Kushida vs. Gedo, Jado & Silas Young
-Nothing match.
Silis is a great throwback to the 80's. He feels completely authentic yet he can wrestle a modern style.
-Juice busted his nose open at the end when he took a super kick. He was rubbing his blood on the audience and that legitimately bothered me...it just made me like the dude less.

Sanada, Evil & Bushi [Los Ingobernables de Japon] vs. Jushin Thunder Liger, Tiger Mask & Delirious to retain the NEVER Openweight 6-Man Tag Team Championships
-Comedy match. Delirious now given all the bad things that have been said about him. He really needs to step away from ROH for a while.
-I like EVIL but would take him more seriously if he didn't look like Rainbow Fucking Ryback.
-The 6 man tag belts are my least favorite of NJPW. I have miniature replicas of the IWGP World, IWGP Intercontinental, and NEVER Openweight on my desk and I love looking at them. Such fantastic designs. The 6 man is identical to the singles, but the color scheme and everything for the 6 man just doesn't work for me. Something about that powder blue feels wrong.

Kazuchika Okada, Will Ospreay, Hirooki Goto & Yoshi-Hashi [Chaos] vs. Bad Luck Fale, Tama Tonga, Tanga Loa & Yujiro Takahashi [Bullet Club]
-I honestly didn't pay much attention. Heard it was good but I am not going to go back to watch it.

War Machine vs. The Young Bucks [Bullet Club].
-Young Bucks are always entertaining. I never get sick of watching them. If they ever decide to cut the comedy or the vast amount of high spots and sequences, it will be like a whole new career/life for them. I'm not advocating that, it would just be like completely different characters (and probably far less of a draw).
-War Machine as a team are pretty good. That isn't news - I just wanted to state that. They could use some polishing though. More co-op moves, tweaked attire, signature taunts, etc.
-Best match of the show by this point and it isn't even close. Not a huge fan of the ending though.

Tetsuya Naito, Hiromu Takahashi [Los Ingobernables de Japon] & Punisher Martinez vs. Dalton Castle, Hiroshi Tanahashi & Ryusuke Taguchi
-Taguchi and Tanahashi as The Boys was fantastic!
-Dalton Castle might just be my favorite act outside of Kenny Omega these days. He has it all. I'm really looiking forward to seeing him in less than two weeks!
-Naito is fantastic. He looks like a child molester, but he is fantastic. I loved the throwing the belt on the floor and then just kicking it around. I need to watch the English commentary to see what his interactions were like (EDIT: Just did, nothing special).
-I kind of want Omega to win G1 again and do the same build just to make him a (o)MEGA star, but I cannot imagine Naito not winning it this year. This G1 will be something else!
-Punisher looks like a create-a-wrestler. He isn't terrible though.
-The match itself is fine...I felt bogged down by tag team matches at this point. Perhaps this should have been placed elsewhere on the card. Castle taking the pinfall loss surprised me (and let me down). I don't think we will be seeing him on top of ROH quite yet.
-Naito flipping off Punisher was a fun touch.

Jay Lethal & Katsuyori Shibata vs. Cody Rhodes & Hangman Page [Bullet Club].
-Anyone see the tool with the spiked red hair during Shibata's entrance?
-Hangman Page does nothing for me. Its like someone went as Justin Hawk Bradshaw for Halloween.
-This match was 100% American style. night and day. They had actual tags, hot tags, etc.
-Shibata no-selling Cody was fantastic! Cody's submission move was embarrasing though.
-As an aside, the music issue is always annoying.
-Jay Lethal's star sure has fallen once ROH stopped booking him strong. I feel like his whole act is just weak which is a shame as I have always enjoyed his work and his personality.

Adam Cole & Kenny Omega [Bullet Club] vs. The Briscoes
-I am not sold on Adam Cole...he has never seemed like a world champion kind of guy. I hope he does sign with NXT sooner than later so that his spot in ROH, PWG, NJPW, BC, etc. can be taken by others. His matches are fine but nothing special.
-Maybe I'll enjoy him more if I just pretend it is Mac from "It's Always Sunny" dressing up as HHH.
-God damn is Kenny Omega a star...and that is just his entrance and connection with the fans.
-The Briscoes still are not my favorites either but I think they are a better fit in NJPW to be honest. They will never make it any bigger in the US unless a new #2 promotion signs them (not lolTNA).
-The tension between Kenny and and Adam is interesting.
-Rumor has it Adam has been offered a lot by ROH to stay and not go to NXT. If that is the case, I'm sure than means some strings were pulled in NJPW to feature him more.
-We could very well see The Elite vs. Bullet Club in 2017 which will water everything down. It gives Kenny something to do, but at the end of the day it would kill the excitement for both groups.
-The Doomsday Device sequence didn't go so well, especially with Jay missing the boot off the top.
-Omega looked to slam the back of his head pretty hard when catching a suicide dive. I re-watched that part and it looked like he feel right into the railing with a fair amount of momentum.
-Omega's belly-to-belly reversal of the Doomsday Device was creative as fuck. Further proof of his genious!
-Both promos seemed 2nd rate. Kenny's line about speaking Japanese was fantastic though!


Overall, you could skip this show. It had fun moments but meant very little.


---
RE: Official NJPW Thread - Peezy - 02-27-2017

I've only watched the first 2 matches so far and yeah, Juice high fiving everyone with bloody hands and shit was gross. These throwaway NJPW shows are something I mostly just throw on in the background and watch so it takes me days sometimes to watch them. I heard night 2 was pretty great though.


---
RE: Official NJPW Thread - Peezy - 03-03-2017

So Tomoaki Honma got seriously injured at a show last night and may be paralyzed.



https://twitter.com/SleeveAssassin/status/837686129881047040

Full-size the first pic and zoom in on Honma's neck....pretty sure necks aren't supposed to look like that. Reportedly couldn't feel or move anything from the neck down.

He was taking the Randy Orton DDT-from-the-middle-rope spot and apparently caught his foot in the ropes or something and got spiked. Freak accident.

Hopefully just a stinger or something and not a full-blown broken neck. That would be awful. I'll miss seeing him miss his falling headbutts
---
RE: Official NJPW Thread - Chris - 03-03-2017

For reference, here are normal pictures of his neck:




That would be pretty horrible though. He is one of those tough as nails kind of guys. Hopefully at the very least he regains mobility.


---
RE: Official NJPW Thread - Chris - 03-03-2017

Fun writeup on Honma from March of 2015:

THE BALLAD OF TOMOAKI HONMA

Tomoaki Honma is not a winner. Tomoaki Honma is a loser.

According to profightdb.com, Honma has won 233 of his matches in New Japan Pro Wrestling. Not bad, until you realize that he's lost 430 NJPW matches and drawn 3, which gives him a win percentage of 34.98%. Chances are good that when Honma enters a match, he's gonna leave it with his back on the mat and the lights in his eyes.

But he's also a loveable loser. The New Japan crowds can't get enough of him. International diehards can't get enough of him. I can't get enough of him. And when you take one look at Honma, with his unbreakable smile, bright yellow hair, Hulk Hogan-inspired attire, never-say-die attitude, and ability to put on an incredible wrestling match, you fall in love with the guy. You know he's not gonna win. It's a foregone conclusion that he's not gonna win. Yet Honmania still runs wild, loss after loss, stronger than ever. With each defeat, Honma's charismatic power doubles like the mythological Hydra.

But he's also a loyal loser. He stands by his friends, as any upstanding babyface would. When Honma returned to New Japan in March 2013, he came to the rescue of Togi Makabe, his Great Bash Heel stablemate. Honma has stuck by Makabe's side ever since as his faithful brother-in-arms, always at the ready to back him up. Remember those two cartoon dogs, Chester and Spike? Spike was the huge bulldog with the perpetual scowl and Chester was the small yellow dog constantly jumping around Spike with endless energy? That's Makabe and Honma. They fight together, win together, and lose together, no matter what. And guess who is there to eat the pinfall every single time they lose? Honma is there.

But he's also a persistent loser. Nothing breaks his spirit. That unbreakable smile I told you about is truly unbreakable. He could lose thirty matches in a row and he wouldn't feel down about it. Case in point: the 2014 G1 Climax. Like Dante in Clerks, Honma wasn't even supposed to be there. It was only after Kota Ibushi got a concussion and was forced to give up his spot that New Japan officials threw Honma a bone and put him in. They had no need for Tomoaki Honma to be in that tournament until they actually needed him. But there he was: smiling, charismatic, and ready to headbutt the world in sheer defiance. Then Honma promptly lost his first match. Then his second. And third. And fourth. Honma lost all his G1 tournament matches. 0 points at the end of everything. But did Honma whine? Did he mope? Did he turn heel out of frustration? No. Honma kept smiling. And he kept trying to headbutt people. Sometimes he succeeded. Most times he didn't. That still didn't stop him from trying.

But he's also our loser. We put our hopes and dreams in Honma. The same way we do with the underdogs that inhabit the big screen—the Rebel Alliance, the Mighty Ducks, John McClane—we live vicariously through Honma, placing our own struggles to achieve right alongside his. We want him to win because we want ourselves to win. And when Honma does win—when he hits the top rope Kokeshi on Yujiro Takahashi at Wrestle Kingdom 9 to score the victory for his team—it's like we're standing right there in the Tokyo Dome ourselves. We know what this is: Beautiful. Unique. Fragile. Honma is going to go right back to losing on a regular basis. But that's okay because for that one brief moment when Honma's hand was raised in victory, it was as if the warmth of heaven itself touched our faces.

Tomoaki Honma is not a winner. Tomoaki Honma is a loser. And that's just the way we like him.


---